Windfoiling
Windfoiling is the latest revolution in the sport of windsurfing. Specially designed foils help lift the board up and out of the water, providing you with a floating sensation as you rapidly glide across the sea.
This hydrofoil design enables you to travel faster speeds in lighter winds.  Challenge yourself with this exciting, adrenalin-fuelled expereince, achieving higher speeds and amazing performance efficiency.
Our sailing centre situated on the edge of the bay of Fornells, provides the perfect location to try out this new and axciting sport, or the chance to progress and perfect your windfoiling skills.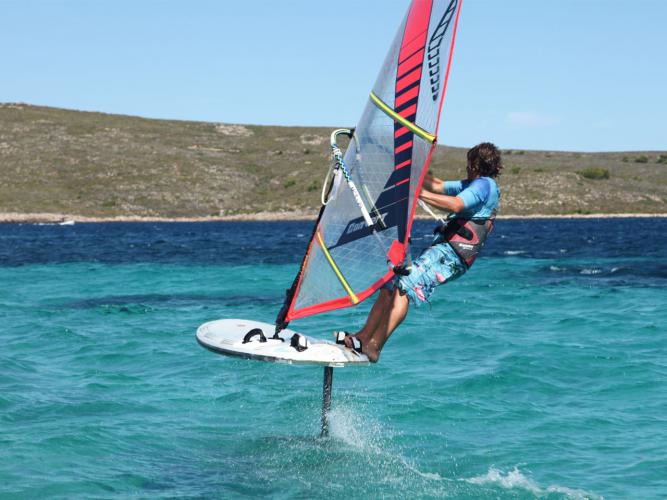 Windfoil Video Tutorials
Whether you are beginner or have some experience foiling, here are a selection of videos tutorials with everything you need to know to learn and improve your windfoiling skills.