At Minorca Sailing we offer a one or two week sailing and windsurfing course at our professional and friendly sailing school in Ses Salines.
Ideal for both adults and children, our weekly programme provides beginners through to expert the use of our range of sail boats and windsurfer, expert tuition from our RYA qualified instructors and daily racing.
Daily Programme:
Morning Sessions
A typical day starts with an informal briefing on the beach. A wind and weather forecast for the day is provided and the intended programme for each of the sail and windsurf groups is outlined. Typically, group sessions begin with a theory session on the beach followed by on the water practice. Group coaching tools include demonstrations, simulator lessons and on water coaching.
Afternoon Sessions
The afternoon session allows for time on the water as you prefer it. The daily race series is a popular choice that allows for new skills to be reinforced and tested. For those who prefer to sail away from the crowd there is the bay to be explored, and the wind is typically fresher in the afternoons for planing (or foiling) windsurfing. If you wish to dinghy sail in the morning and windsurf in the afternoon, that's fine too.
Racing
Our daily race series is held every afternoon providing plenty of practice and competition. It concludes with our end of week regatta followed by an informal evening award ceremony.  Your instructor will provide specific race tuition to enhance your knowledge, sailing skills and racing tactics.
Personal Tuition - Sailing and Windsurfing
There is usually an opportunity to have a one hour session with an instructor from 16:30. These individual sessions allow you to try out a new boat with an experienced instructor on board,  concentrate on learning or improving a specific skill, or acquire and upgrade your windsurf ability.
SUP
When the wind is gentle, enjoy the peace of the bay by Stand-Up Paddleboard. We have many boards to cater for all skill levels: user-friendly touring boards, windsups, and fast but slender-bowed and challenging race SUPs.
Daily Programme Timings:
10:00 - beach briefing and start of morning sessions
approx 12:30 - conclusion of morning sessions
14:15 - afternoon sessions commence
14:15 - daily race series briefing
16:30 - 1 hour personal tuition session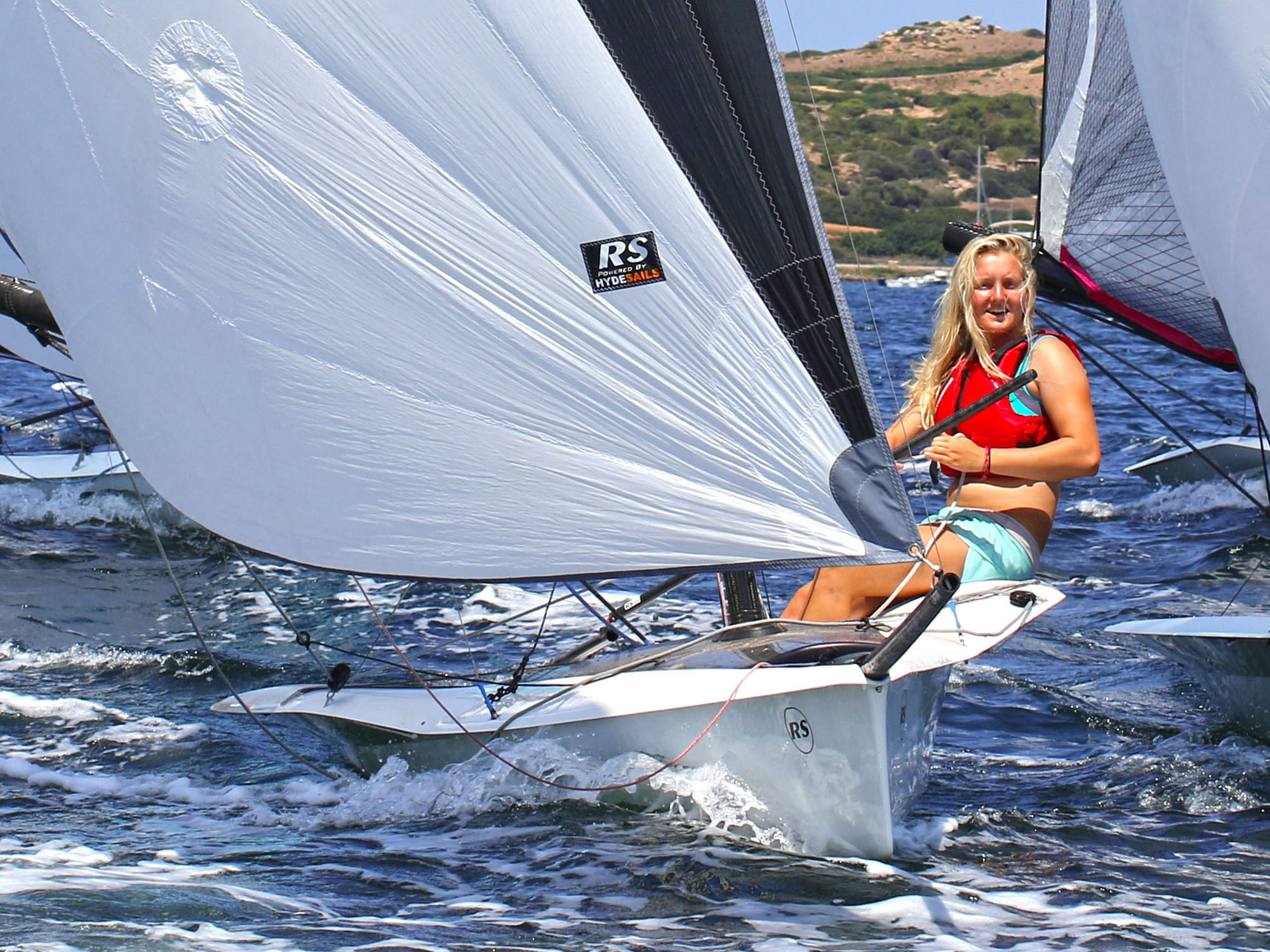 RYA Levels and Certificates
RYA levels can also be achieved and certificates awarded - from Basic Skills through to Performance Sailing - whilst on our weekly or fortnightly sailing courses. Tuition is included, however, the certificates and log books are an additional cost.
Children and Teenagers
Children aged 4-16 years old join in with their specific tailor-made groups structured to suit their age and ability.  Their daily programme follows the same pattern and timings as the adults, but with more emphasis on play for the youngest children, with on and off the water games for all. 17 and 18 year-olds may choose to sail with the teenage groups or - if they prefer - link in with the adult sail and windsurf programme.