News from Minorca Sailing
News from Minorca Sailing
The 2012 brochure is now available. We think that the vibrant photography and clean design ideally showcase the holiday we offer, and are confident that this year's offering will be well received.
Request a copy from this page or download the PDF.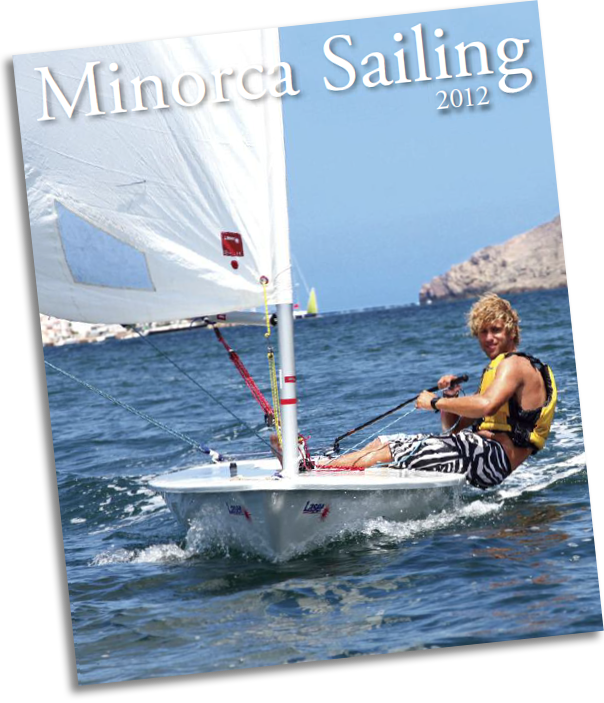 Fornells has just witnessed the Extreme Man 2011 Triathlon event. This is the second successive year the event has been run and this time around Minorca Sailing fielded two relay teams. The event started with a 1.9km swim, followed by a 90km bike ride, and finished with a 21km run. The objective for the Minorca teams was to finish rather than challenge for line honours, but even so both teams set times they were pleased with, completing the course in under 5 and a half hours (by comparision the lead triathletes - competing individually - took just under 4 hours!).
Despite the 7:30am start, there was fantastic atmosphere and a real buzz to the event, which should now be considered as firm fixture on the Fornells calendar. Latest reports are that both Minorca teams are now back in training for next year's event... 
A short video of the event can be seen here.
The results from the event can be found here (team results start p.14, Minorca teams placed 19th and 23rd in team event).
Minorca Sailing staff turned out en masse on Sunday to contest the "Blockhead Challenge" Laser race. The Blockhead is an annual event and in this edition 32 boats took to the water for some well contested racing. A new 3 race format was used with the racing in as close as possible to the beach and jetty, making the event more spectator friendly than previous years. The evening breeze, although a little light towards the end, was sufficient for nice racing.
Laser specialist Tom Hayes took 2 wins and with one discard applied took the overal win. First windsurfer with highly consistent top 6 placings was Ben Easton, Honor Fell was 3rd overall and comfortably first Radial and Ian Aldridge just beat Tom Hall to finish first manager.
Full results here.
More images here.