Foiling is the latest revolution in the sport of windsurfing. Specially designed foils lift the board up and out of the water. Because you are sailing above the chop, drag is dramatically reduced, much smaller sails can be used, and the ride is astonishingly smooth.
Foil windsurf boards enable you to travel faster speeds in lighter winds and with minimal loads.  Challenge yourself with this exciting, adrenalin-fuelled experience. Achieve higher speeds and amazing performance efficiency.
Our sailing centre situated on the edge of the Fornells Bay, Menorca is a premier spot for foiling in Spain. Flat water of adequate depth and plenty of moderate breeze conditions are ideal for those who wish to learn to foil windsurf, test out foil equipment, develop existing foil windsurf skills or benefit from foil windsurf coaching.
Image last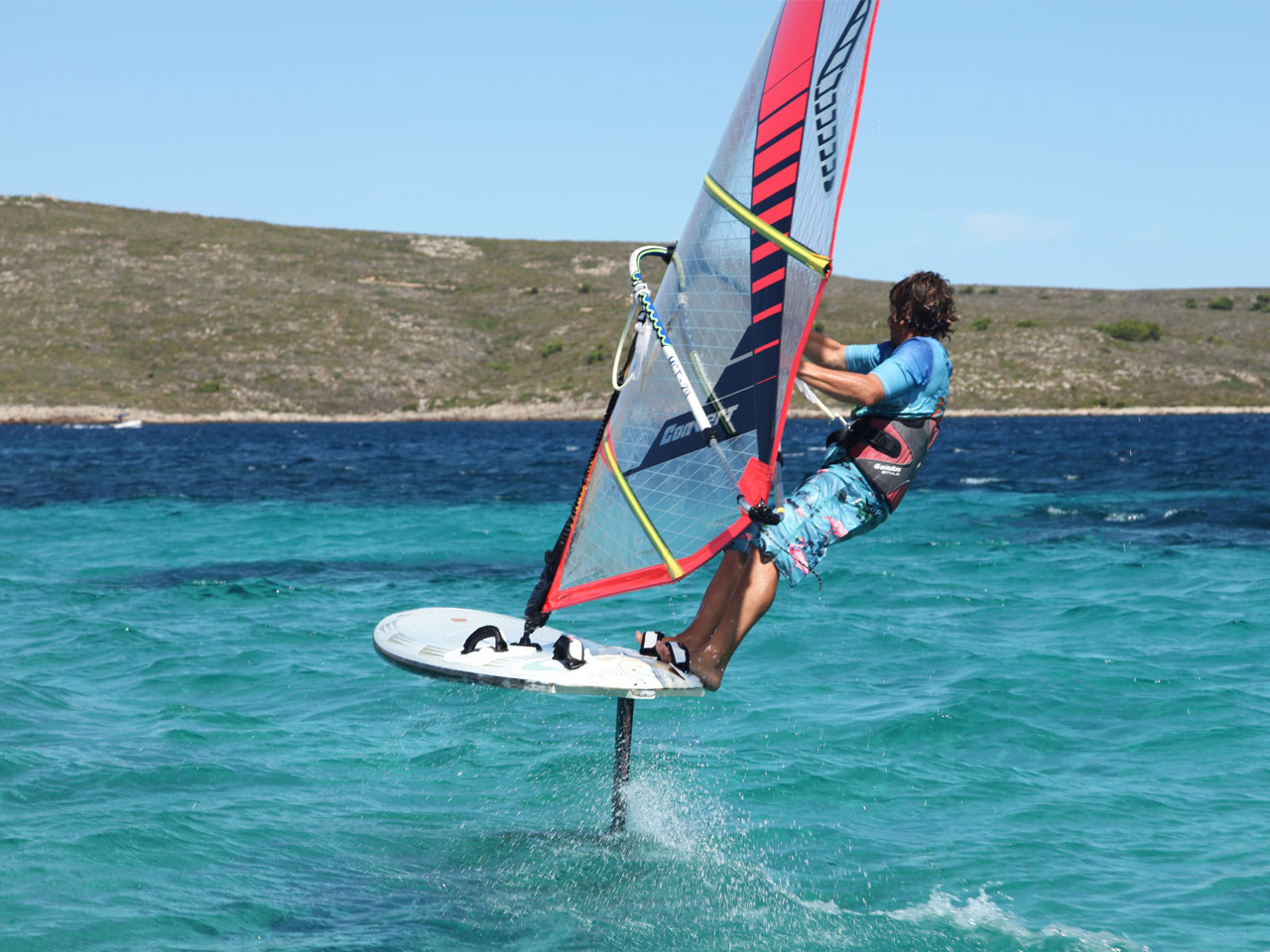 Wind foil Video Tutorials
Whether you are beginner or have some experience foiling, here are a selection of videos tutorials with everything you need to know to learn and improve your foil windsurf skills.
https://www.windfoilzone.com/tutorials